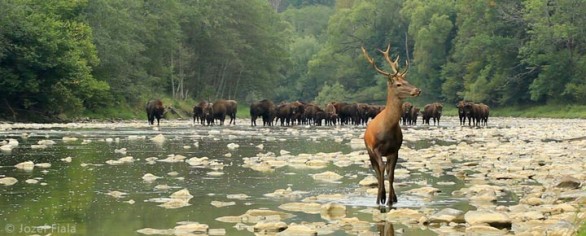 The Wolf Mountains film depicts a rewilding of the Europe
It's obvious that the wild nature returns to different parts of the Europe. Although this process is slow and currently hardly noticeable for the European citizens, but evidence of it can already be found. In addition to various initiatives for the protection and expansion of European wildlife such as The European Wilderness Society or Rewilding Europe already beginning to emerge movies directly from the field to document the process. One of them is fascinating documentary film The Wolf Mountains.
For three years, Slovak filmmaker of wild nature Erik Baláž, together with his friends Karol Kaliský and Jozef Fiala, trekked the length and breadth of the mountains and forests of Eastern Carpathians, a region that straddles Slovakia, Poland and Ukraine. They were searching for elusive wolves and other extraordinary animals, which share this territory.
They discovered a world almost untouched by people. Ancient people once revered the wolf and lived side by side. In later centuries, hunters hunted for wolves to their near extinction and farmers occupied more and more land. Only the most resilient plants and animals survived this onslaught. Today Erik's team records a precious portrait of a wilderness as if reborn from the ashes and uncovers this unique ecosystem. In territory of The Wolf Mountains can be seen a european bison, wolf, bear, lynx, beaver, wild cat, and many other species, that is unique in Europe!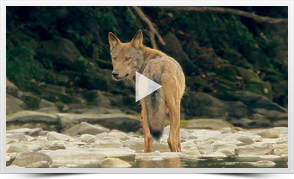 Come to see a documentary film about how looked European wilderness before a man changed it into a state visible all around us nowadays. If you missed projections, the film can be ordered at www.arollafilm.com or rent at Vimeo. When you buy the film you are already supporting the Aevis Foundation by the Cause Related Marketing in its effort to create conditions conducive to the restore of wilderness at wider area of the Eastern Carpathians.
More information can be found on Facebook.