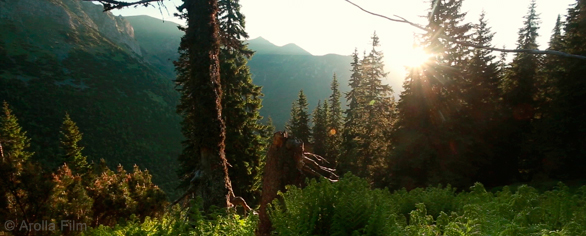 Arolla Fund
The company Arolla Film was established to disseminate enthusiasm of wilderness and to promote ideas of its protection. An idea is a basis of every change, however, in order that it becomes action it needs an active person. The existing experience and success in a protection of the wildlife in Slovakia assures that such people, initiatives or organisations, fortunately, do exist. However, they often oppose the economically strong opponents and the state who are usually protecting interests of the powerful people instead of interests of nature. We, in our company Arolla Film try to help and we encourage our fans in order to support us in our efforts.
We have established, together with the Aevis Foundation, a special Endowment Fund Arolla. Using the Fund´s finances, we want to financially support interest groups of citizens, NGOs, civic initiatives, self-governments or individuals who are actively engaged in protection of the wilderness. We believe that the collected money will help to expand wild areas. Please help and make your contribution! Thank you.
Erik Baláž, Arolla Film
The Endowment Fund Arolla at the Aevis Foundation follows the existing cooperation with the company Arolla Film in the area of cause related marketing. It extends possibilities of collecting and subsequent distribution of funds for protection of the wildlife. This Fund is open and anybody can support it with any amount either one-time or regularly via setting up a standing order. The Aevis Foundation is the administrator and guarantor of the Fund.
Rastislav Mičaník, Aevis Foundation
Related informations: Endowment Fund, Cause Related Marketing