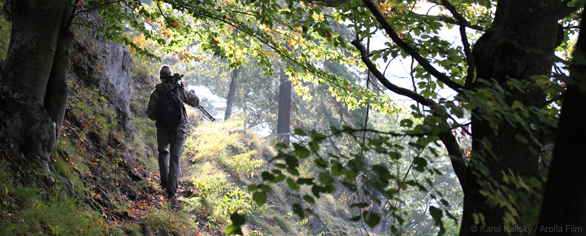 Developement of Nature Tourism
Nature tourism is a necessary requirement for the preservation of large wilderness areas populated by man. Thanks to this a region can prosper economically while maintaining its natural values. Simultaneously it creates conditions for the developement of local communities and preserves their traditions and culture. Nature tourism is based on the vision of long-term sustainability of an area where the development is built on the following principles:
minimize the negative impacts of tourism on the landscape and local people,
provide jobs and financial benefits for the local population,
empower local people,
generate funds for the conservation of natural and cultural heritage of an area,
build environmental and cultural awareness and respect.
Our program The Developement of Natural Tourism is built on the same principles. It aims to promote activities and initiatives to advance these principles in areas where natural tourism creates conditions mainly for wilderness protection. Since this protection entails certain restrictions on land use, one of the objectives of our Foundation is also to directly compensate for these limitations, thus contributing to the maintenance and expansion of wilderness areas.