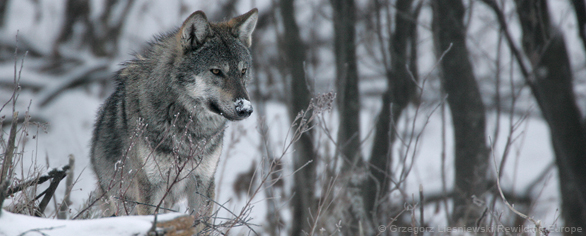 Success
With activities of the Green Perspective Foundation we achieved several important successes since 1991, which gradually filled up our mission, goals and expectations. We believe that also our future activities for the protection of wilderness will be successful thanks to you and your help.
We started the "Save Čergov" project, for which we received three international awards (Environmental Partnership for Central and Eastern Europe Award, Ford European Conservation Award and the Sasakawa Peace Foundation Award). WOLF Forest Protection Movement continued with the long-term realization of this project.
We established ABIES Publishing House and published the first three titles, including John Seeds legendary book Thinking Like a Mountain.
We conducted activities aimed at forest and predator protection, which contributed to the successful establishment of WOLF Forest Protection Movement.
We started the "Prešov for cyclists" project, one of whose major achievements was the establishment of an independent civil association – Kostitras.
We have established the Green Center with a library, information and counselling for the general public.
We have organized an exhibition of paintings from a Swiss biologist Jochen Bockemühl "Dying Woods – The Problem of Consciousness" and a traveling photo exhibition from finish authors Sanni Seppo and Ritva Kovalainen "Tree People"
We organized a successful international conference on sustainable forestry involving the american scientist and biologist Chris Maser.
We have supported several conservation projects, including the "Live Forest" project, the outcome of which was a practical guide for foresters.
We donated ecology books and publications worth 11000 EUR to village libraries in rural areas.
We supported students and helped with their professional thesis.
We are organizing the international "Forest Protection Act of the Year" Award since 1998 and a contest for elementary and secondary schools under the name "Forest Protection School of the Year" since 2006, in cooperation with organization WOLF Forest Protection Movement.
Thank you all for your efforts and help, our professional consultants and volunteers as well as our donors and supporters.
Mária Hudáková, former long-time Green Perspective Foundation trustee