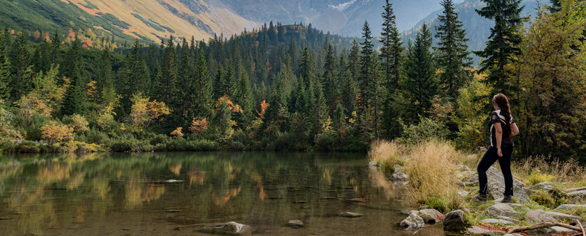 Opportunities for Ecotourism in Slovakia
We invite you to watch and participate in a international online conference "Opportunities for Ecotourism in Slovakia", which will take place in the form of online presentations with the participation of Slovak and foreign experts on sustainable and nature-oriented tourism.
In Slovakia, there is currently a discussion running about expectations and conditions of protecting nature, and besides, legitimate questions arise about the sustainable development of regions, efficient use of local natural resources, employment, the importance of nature for the future … And it is an Ecotourism that is the ideal tool that is helping to solve these issues, as evidenced by the many successful and inspiring examples abroad. The main goal of the conference is therefore to present the opportunities and possibilities for the development of Ecotourism in Slovakia.
Date: 17Th and 18Th Of September 2020
Invitation and Final Program: Download
Handbook: Best practices for developing ecotourism in support of national parks in Slovakia
Innovative and interesting ideas for destination management from around the world may be downloaded here.
Examples of linking sustainable tourism and nature conservation of the world can be found in this LT&C list.
The conference is realized within the project Fewer barriers for more benefits in utilising nature and is supported by a program ACF – Slovakia, which is financed from the EEA Financial Mechanism 2014-2021. An administrator of the program is Ekopolis Foundation in partnership with Open Society Fundation Bratislava and Carpathian Foundation